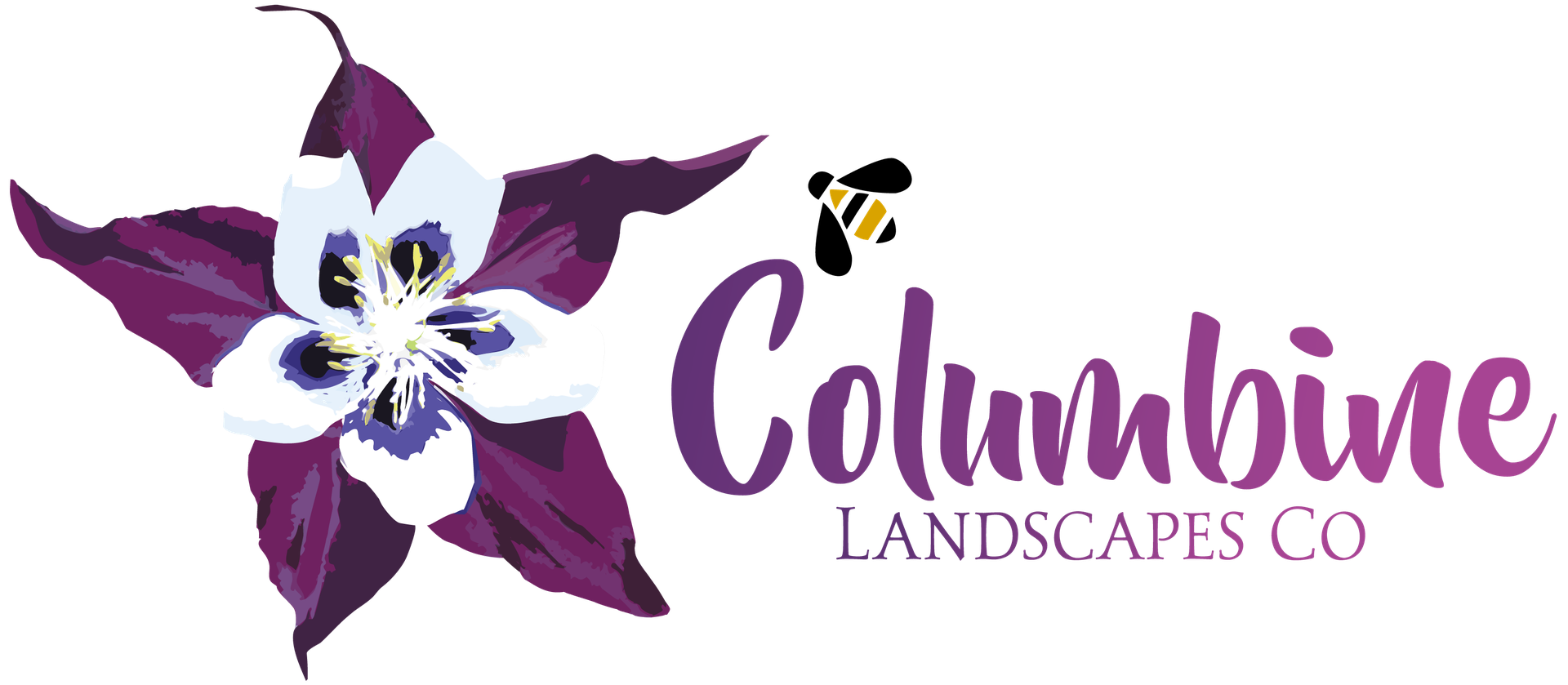 Greetings!
Goodness what a summer! What with all that moisture through June, when we don't normally have it, and that nary a trace of monsoon rains when we are used to getting them in July and August. And my, were those last 2 months HOT! So happy Autumn is upon us.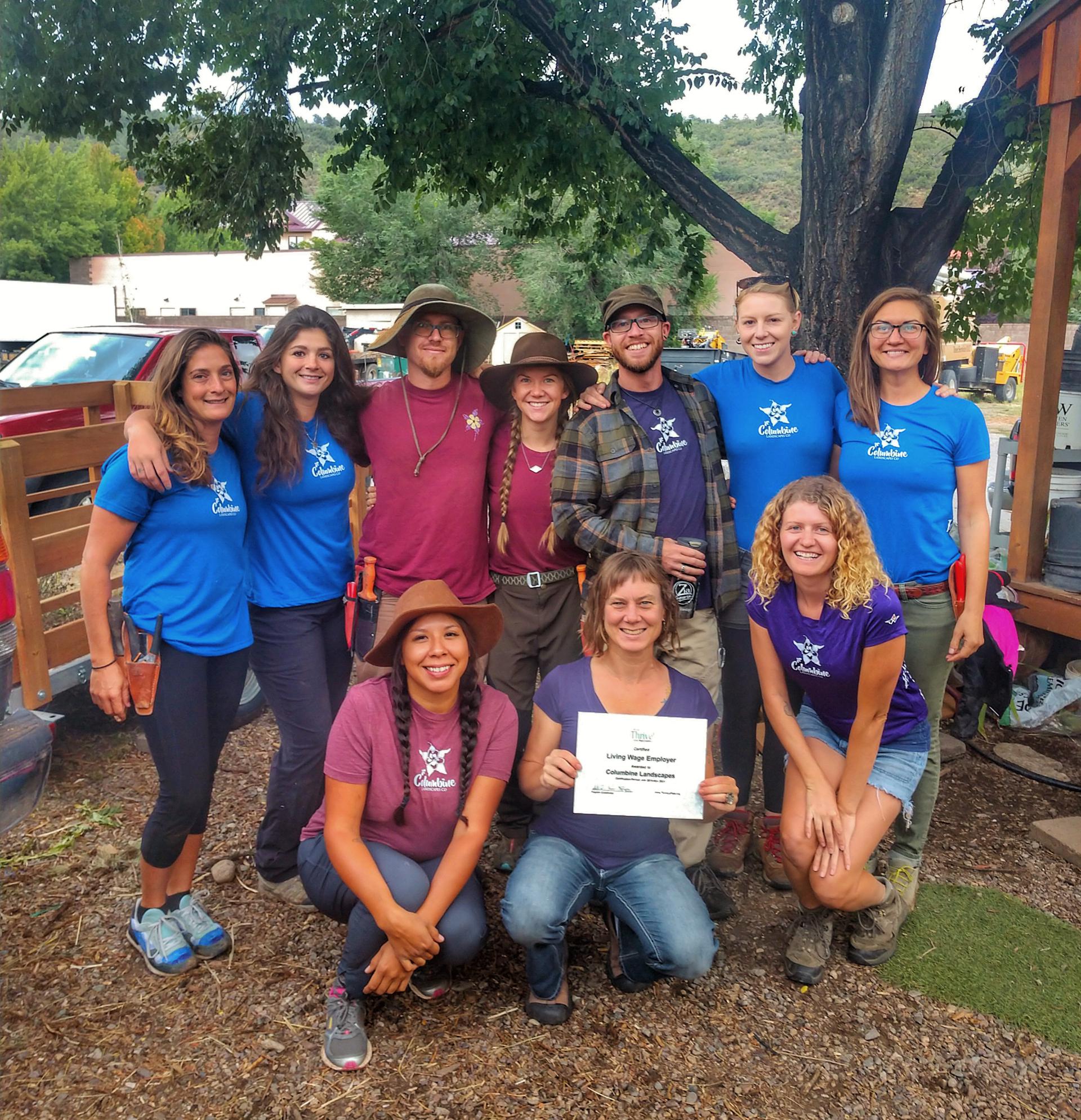 THRIVING
Columbine Landscapes is pleased to announce that we have been certified by La Plata County Thrive! Living Wage Coalition as a Living Wage Employer! We are now one of 100 certified living wage employers in La Plata County and the only landscaping company! We believe in the Thrive living wage principle that all workers should be paid a living wage (currently $13.25 per hour) and are proud to provide a living wage to our own employees.
Paying a living wage contributes to the long-term economic and social well-being of our community by enabling residents to support themselves and their families and further contribute to our local economy.  Please join us in supporting the living wage movement and creating a community where everyone can thrive by visiting the Thrive! Living Wage Coalition website and choosing to do business with Recognized Living Wage Employers.
SUPPORT POLLINATORS BY STARTING WITH MONARCHS
Supporting our pollinators is a very important part of keeping a garden. This fall the monarch butterflies will be migrating south only to return in the spring to lay their eggs. Milkweed is their plant of choice where they will lay these eggs and then provide food and shelter for the caterpillars. We all love watching these amazing creatures flutter from flower to flower in the spring and summer, so let's support them and give them the garden they, and you, deserve!
Plant milkweed in your garden or in containers on your property
Keep your garden chemical free
Plant colorful, nectar-rich flowers and wonderful native species
---
HOW YOU CAN PROTECT THE BEARS
Its that time of year again, temps are dropping, leaves are changing and the bears are prepping for their big sleep. These cute scavengers are a crucial part of our ecosystem and should be protected and respected! Here are a few tips that can be a huge part of not only protecting you and your family, but the bears as well.
Always secure trash cans and recycling bins
Rinse recycling before putting it in your bin
Do not leave food in your car and secure windows/doors
If you notice a bear becoming a nuisance or a threat, contact DOW or CPW immediately
Harvest ripe fruit from trees in a timely manner and bring inside
STORMWATER MANAGEMENT
We are big believers in Continuing Education and had an opportunity to learn locally this summer. Colleen and Eva attended a STORMWATER MANAGEMENT AND RECLAMATION TECHNIQUES training that piggybacked on the Rainwater Harvesting Certification we both earned in March of this year. Click here if you are interested, but the talk topics covered the following highlights:
Stormwater & Water Quality
Protecting Highway Infrastructure form Sediment Run off from Large Scale Fires- Lessons Learned from the 416 Fire
Matching restoration efforts with long-term goals: Vegetation Management and Weed Control
Improvement of Poor Soils using Organic Soil Amendments and Fertilizers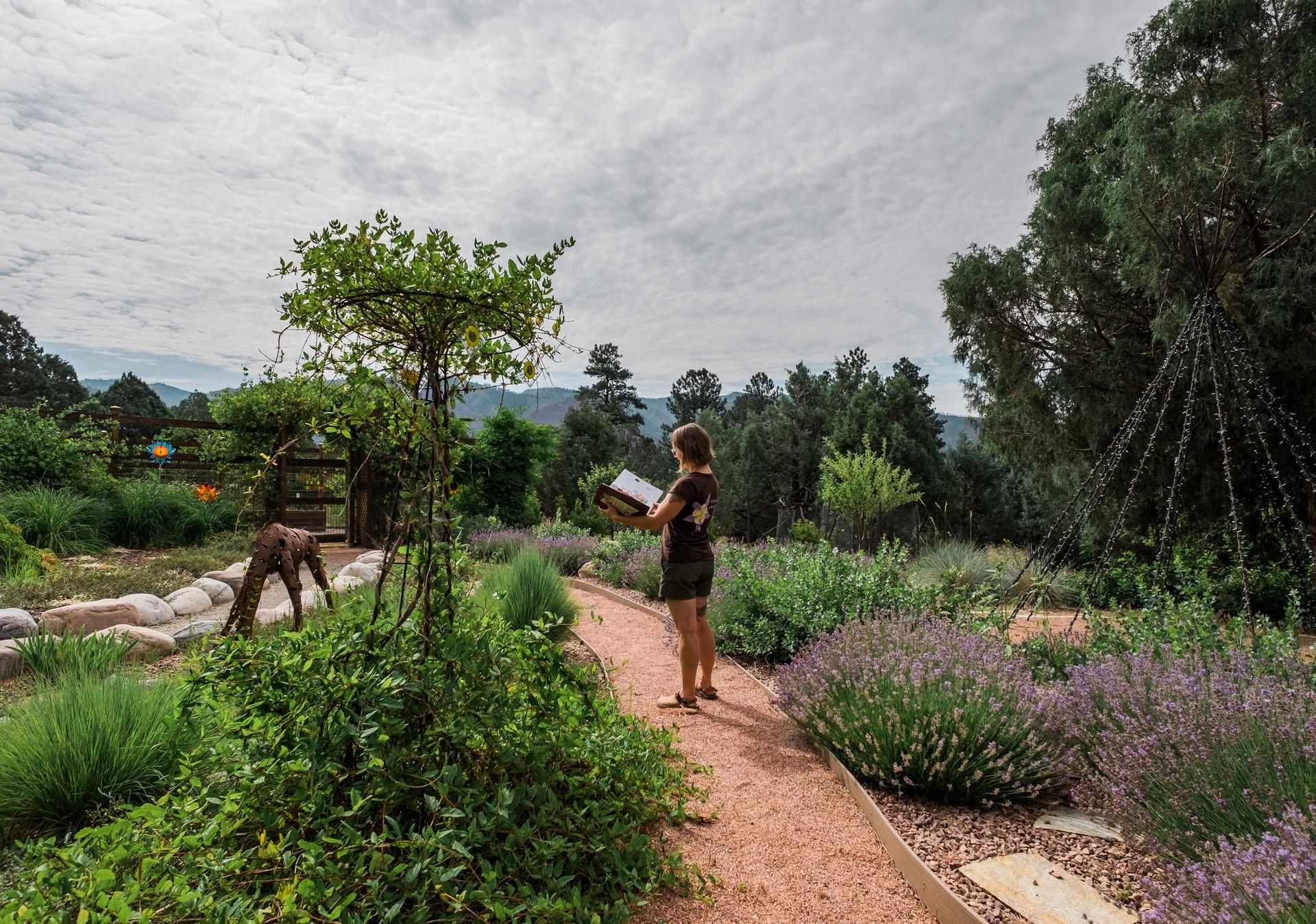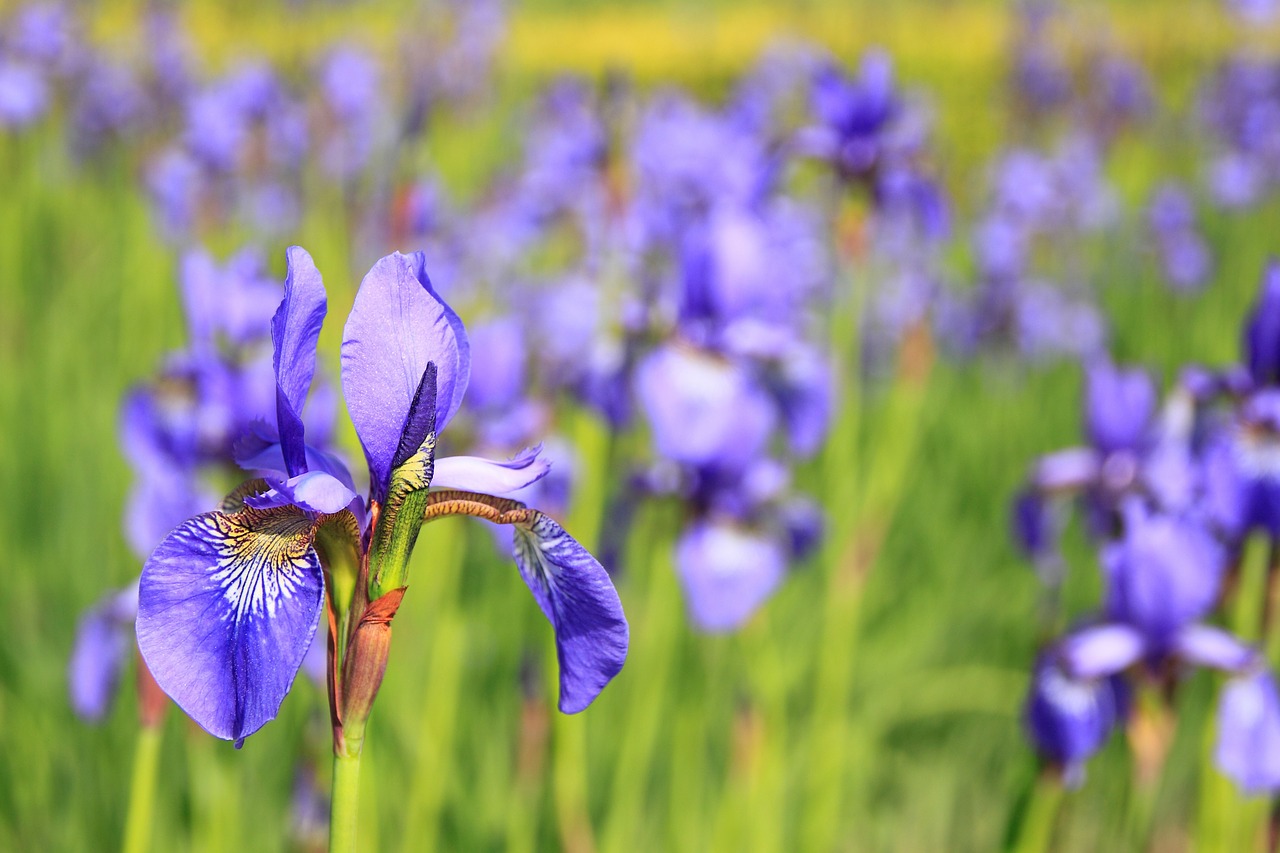 IRISES UP FOR ADOPTION
We have iris orphans free to a good home! Until supplies run out. We'd be happy to plant them for you. The plants are free, but labor will be billed for.
 It's best to divide irises 6 weeks after blooming.
Overcrowded iris colonies fail to flower.
Irises may not bloom if they're in too shady a location.
We have divided many irises for our clients this summer and not all of the irises have homes. Since they weren't flowering when we dug them out, there's no telling what color they are. They will make a wonderful addition to your spring garden!
FALL IS THE PERFECT TIME FOR PLANTING
Fall is the perfect season for a lot of things…cozy sweaters, warm drinks, leaf peeping, and planting! Here are a few reasons why fall is the perfect time for planting compliments of Durango Nursery & Supply:
Warm Soil. The soil is actually warmer in the fall than in the spring, and this offers plants several months of good root development.
Free Watering. One of the best benefits of fall planting: the cool, rainy days of fall offer free water for your new plants.
Less Stress. They'd never admit it, but it's a bit stressful for trees and shrubs to be moved from their pots or balls of burlap into the ground. The heat of summer just makes it worse, so fall's cool air provides a nice buffer for them.
Grasses Love Fall. Cool temps and warm soils are great for grass seed to settle in.
Time for Bulbs. You won't see the benefits for months, but fall is the time to plant tulip, daffodil, crocus and a wide array of other bulbs for a dazzling display of color come spring.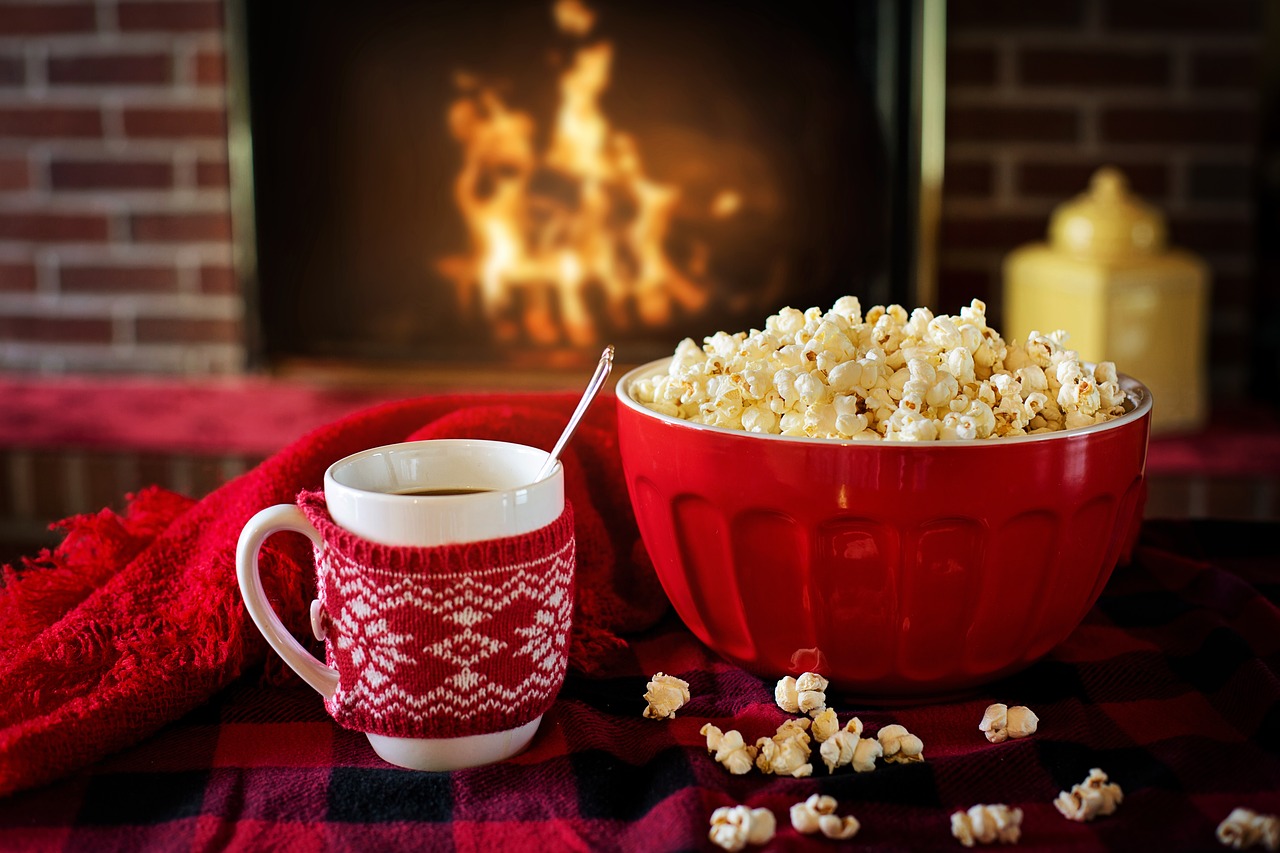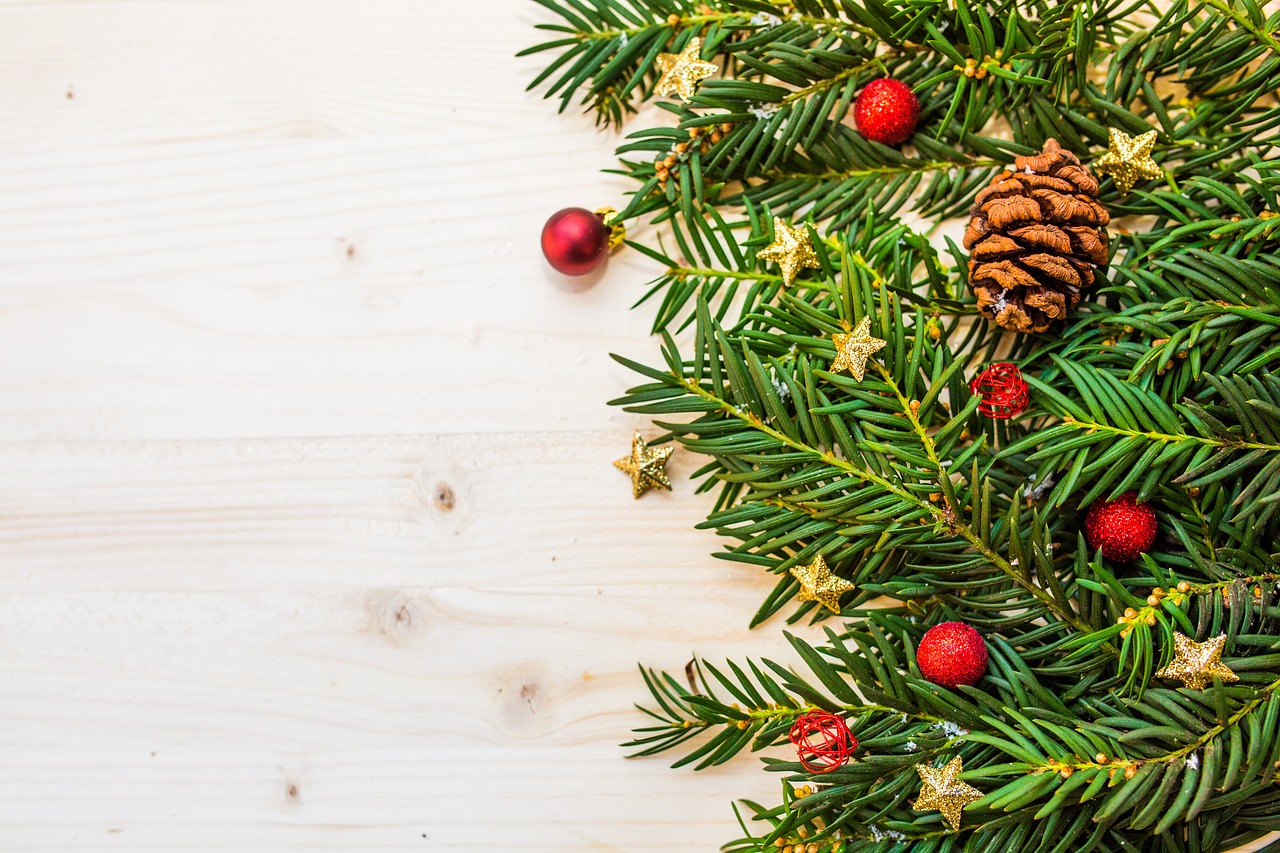 HOLIDAY SEASON IS APPROACHING
First, lets all enjoy this comforting fall weather, but don't forget the holidays are right around the corner! Let us ease your mind and your busy schedule with our decorating services! We can help you create your perfect holiday atmosphere inside or out for home or business. Click here for more details!